Focus On You. Focus On Success.
Focus On Profit.
Dates
August 25
NWSS Displays, Demonstrations, Tours of CSU Spur Campus, and Dinner
August 26
Educational Symposium and Guest Speakers
August 27-29
Board and Committee Meetings

Event Schedule
August 25: Explore Colorado's beef industry. Live cattle displays, a pulmonary arterial pressure (PAP) demonstration, an interactive feet and leg scoring demonstration, and dinner are all on the agenda. 

August 26: Educational session exploring vital aspects of the beef cattle industry.

August 27: Board and committee meeting discussion.
Get the Schedule
Meet Our Speakers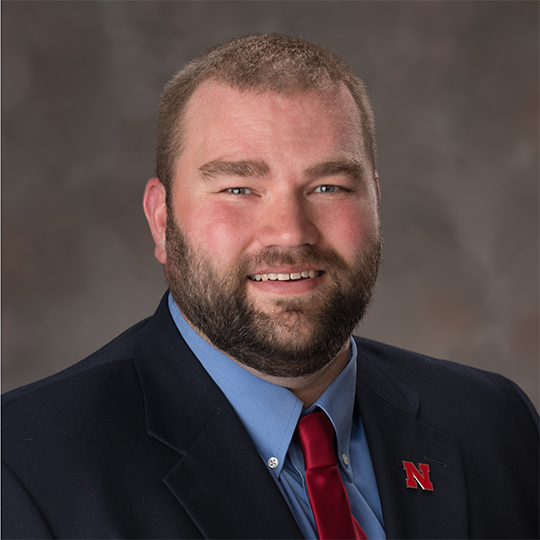 Associate Professor and Veterinary Epidemiologist
University of Nebraska Lincoln, Great Plains Veterinary Educational Center
Brian Vander Ley grew up on a small, diversified farm in South Dakota. He completed his undergraduate studies at Dordt College in Sioux Center, Iowa and went on to attend Iowa State University to earn both his DVM and PhD degrees. Dr. Vander Ley also completed an internship with the Iowa State University Food Animal Medicine and Surgery Service and served as an emergency food animal clinician. Following his PhD, Dr. Vander Ley worked at the University of Missouri as an ambulatory food animal clinician. He taught field-based food animal medicine and surgery to veterinary students while serving clients with a wide array of livestock species. He also conducted research aimed at mitigating bovine respiratory disease. 
Dr. Vander Ley works as a veterinary epidemiologist conducting research aimed at improving livestock health and well-being, serves as a veterinary extension specialist, and teaches veterinary and graduate students. Dr. Vander Ley lives near Sutton, NE with his wife, Katie, and three children, Gerrit, Gavin, and Johanna.
Justin Buchanan
Geneticist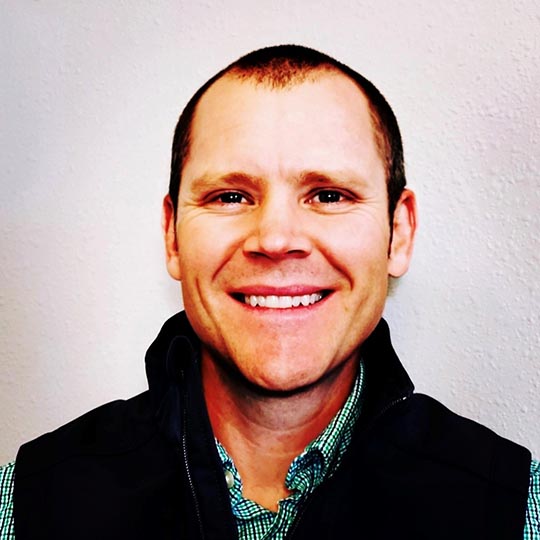 J.R. Simplot Company
Justin Buchanan has worked as a Geneticist for the J. R. Simplot Company based in Grand View, Idaho since 2016. Simplot Livestock is a vertically integrated beef producer spanning multiple cow- calf operations, two feedlots, and maintains partnership in CS Beef Packers in Kuna, Idaho. Justin is primarily responsible for managing genetic evaluation and genetic improvement programs across Simplot resources. Working for a family-owned global food company that puts a high value on innovation, he also enjoys the opportunity to contribute to novel phenotype development that will accelerate genetic progress. Justin received his B.S., M.S., and Ph.D. (Animal Breeding and Genetics) from Oklahoma State University in Stillwater, OK. Prior to joining Simplot, he completed a post-doc at the University of California, Davis.
Scott Speidel, PhD
Associate Professor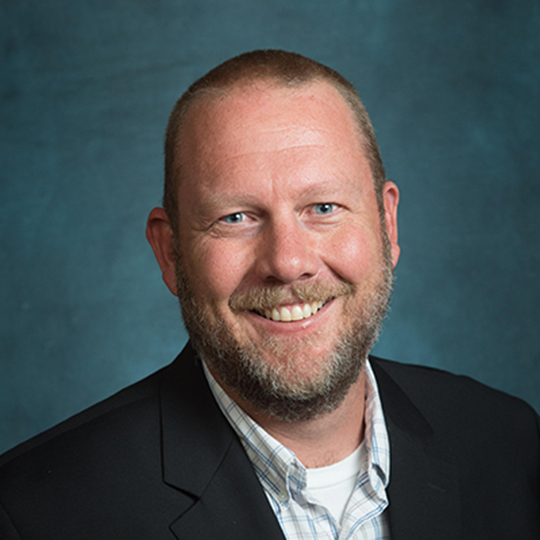 Colorado State University
Scott Speidel is an associate professor of beef cattle breeding and genetics in the Department of Animal Sciences at Colorado State University. Dr. Speidel, a native of southern California, received his undergraduate degree in animal sciences from California State University–Fresno, where he spent much of his time working with swine and dairy programs. In 2001, he completed his MS in animal sciences at the University of Arizona, specializing in dairy molecular genetics. He received his PhD in breeding and genetics from Colorado State University in 2011. 
Dr. Speidel's research interests include the development of models for genetic evaluation of efficiency and adaptability traits in beef cattle.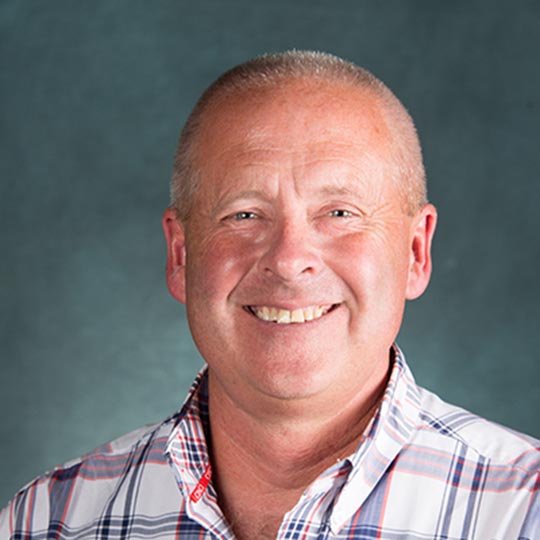 Colorado State University
Mark Enns grew up working on the family's fourth- generation wheat and cattle operation in northwest Oklahoma. Those early experiences stimulated his interest in livestock and agriculture and led him to undergraduate degrees from Tabor College, and masters and doctorate degrees in animal breeding and genetics from Colorado State University (CSU). After completing his education, he worked two years in New Zealand for Landcorp Farming Ltd, the largest ranching company in the country. At Landcorp, he developed genetic improvement programs for beef cattle, deer, sheep, and goats. After his time in New Zealand, he spent four years at the University of Arizona and then joined the Department of Animal Sciences at CSU in 2001. As a professor at CSU he teaches courses at both the undergraduate and graduate level in animal breeding and genetics, and in livestock production systems. He was recently awarded the John E. Rouse Chair in Animal Breeding and Genetics. His primary research focus is on beef cow adaptability/longevity, sustainability, and genetic improvement in susceptibility to bovine respiratory disease and pulmonary hypertension (e.g. high mountain disease and bovine congestive heart failure). He has special interest in using multi-trait selection and genetic improvement to better profitability of beef production.
Dr. Enns serves the beef industry through activities with the CSU Center for Genetic Evaluation of Livestock — a center that calculates EPD and performs foundational genetic evaluation research for breed associations and producer groups both nationally and internationally. In addition, he serves on the board of directors for the Beef Improvement Federation as the western region secretary.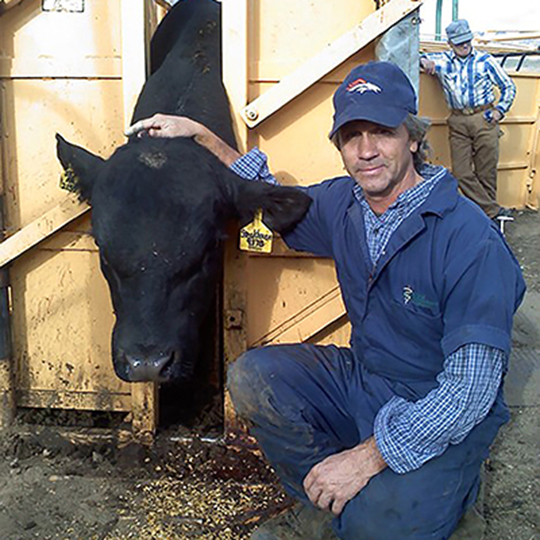 Colorado State University

Professor and Clinical Instructor
Dr. Tim Holt graduated Veterinary School in 1988 from Colorado State University. Directly after graduating, he joined a mixed animal practice in the rural mountains of Colorado at 8,000 feet elevation in the town of Gunnison. Dr. Holt remained in this practice for the next 18 years treating any animal that came through the door. Since 1980, Dr. Holt has been measuring pulmonary arterial pressures (PAP) in the western US, and has traveled abroad doing research in the area of bovine high mountain disease and pulmonary hypertension. He has now carried out over 462,000 PAP measurements and continues to utilize this tool in evaluating the heritability of pulmonary hypertension in cattle assisting in sire selection and the development of resistant herds. In 2005, Dr. Holt moved from Gunnison to Fort Collins and joined the faculty at Colorado State University's Veterinary Teaching Hospital. Currently, he teaches at CSU's College of Veterinary Medicine  in the Livestock Medicine and Surgery Department where he incorporates the taking of PAP measurements into his teaching. Dr. Holt, in collaboration with others, continues to explore and research the many mysteries of pulmonary hypertension in cattle. One of Dr. Holt's most recent endeavors is studying and evaluating the increase in feedlot cardiac death, and potential tie between bovine high mountain disease and acute cardiac failure.
Billy Schmitz
Head Analyst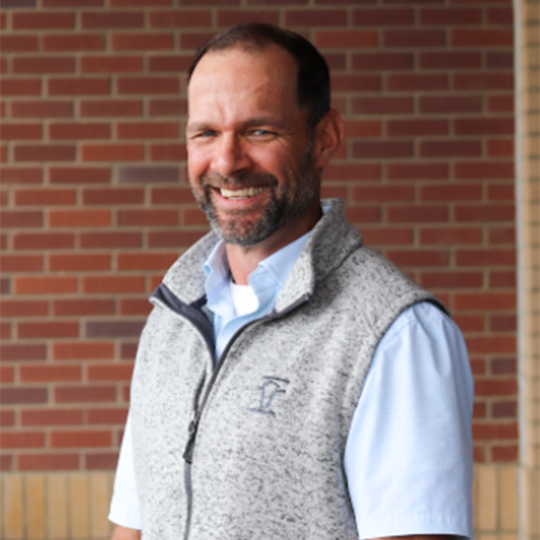 Five Rivers Cattle Feeding
Billy Schmitz has been an employee of Five Rivers Cattle Feeding for more than 17 years. He spent the first 5 years as the Assistant General Manager of Kuner Feedlot in Kersey, CO and the past 12 years as Head Analyst. Billy received his bachelor's degree in agricultural business from the University of Wyoming in 1997 and his master's degree in agricultural economics from Colorado State University in 2005. He currently serves as Marketing Chair for the Colorado Cattlemen's Association and has participated in numerous marketing committees for the National Cattlemen's Beef Association. Billy, his wife Mollie, daughter Carlie and son Bo currently reside in Johnstown, Colorado. In his spare time, Billy enjoys golfing, skiing, reading and spending time with the family.
Steve Wooten
Immediate past Chair US Roundtable for Sustainable Beef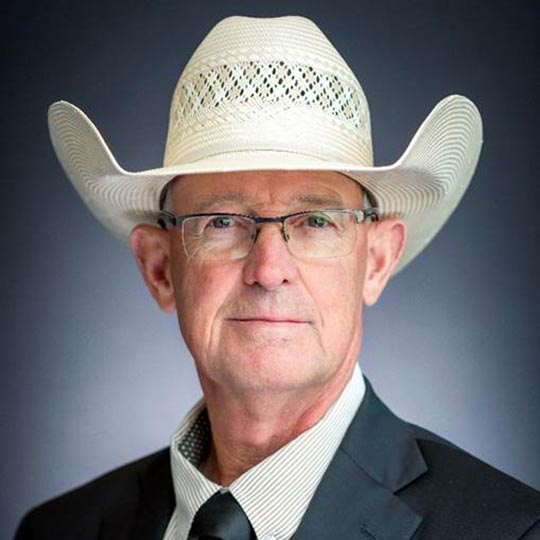 Owner-operator of Beatty Canyon Ranch
Steve Wooten owns and operates Beatty Canyon Ranch in the Purgatoire River Canyons
of southeast Colorado, alongside his wife of 47 years, Joy. The ranch was originally purchased by Wooten's great grandfather in 1929. They began utilizing rotational grazing practices 30 years ago, with a primary focus on maximizing rest periods after grazing. The Red Angus cow herd is managed with efficiency and low operating costs in mind, with a focus on strong females that can perform on range with minimal supplementation while producing steers that grade upper choice. The operation has diversified in the last 25 years to include big game hunting.
Wooten has a diverse history in ranching, conservation, science, and land management. He is the immediate past chair of the US Roundtable for Sustainable Beef, and has served in a variety of positions for beef cattle associations, natural resources organizations, and community organizations. The Beatty Ranch and Wooten have been recognized by a number of organizations for their efforts in conservation and business, from the Palmer Land Trust to the National Cattlemen's Beef Association.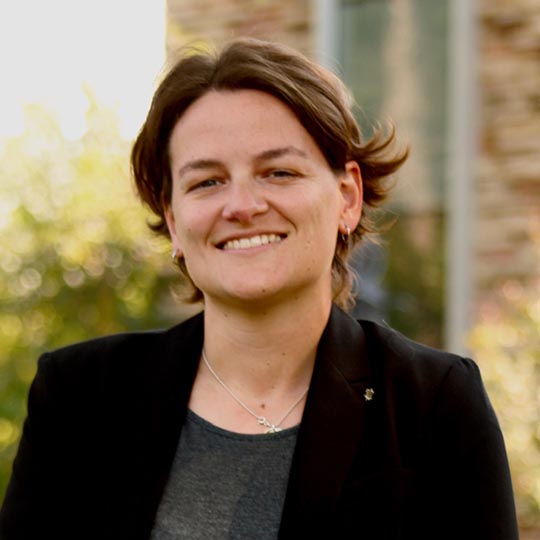 Colorado State University
Dr. Sara Place is an expert in livestock systems sustainability with over a decade of experience in academia, industry associations, and private industry. Most recently, Sara has been the Chief Sustainability Officer at Elanco Animal Health where she provided technical expertise on sustainability issues to customers and supported Elanco's Healthy Purpose. Prior to Elanco, she was the senior director for sustainable beef production research at the National Cattlemen's Beef Association and an assistant professor in sustainable beef cattle systems at Oklahoma State University. She received her PhD in Animal Biology from the University of California, Davis, and a BS in Animal Science from Cornell University. Sara is a native of upstate NY where she grew up on a dairy farm.
John Crowley
Partner and Regional Managing Director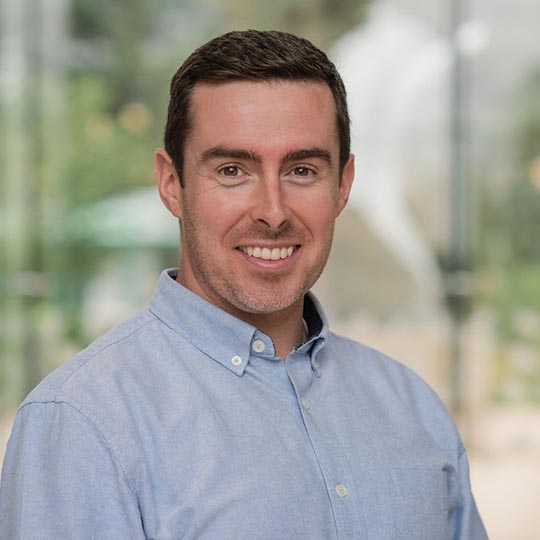 AbacusBio Ltd
John is partner and regional managing director with AbacusBio Ltd., an international agri-science and technology firm with a core capability in breeding and genetics. With the company, John has a core focus on genetics and data analytics as well as leading operations and client services in North America. Originally from Ireland where he grew up on a dairy and beef operation, John completed his PhD in statistical genetics at University College Dublin and subsequently moved across to the University of Alberta in 2011. Up until joining AbacusBio in their UK office in 2018, John enjoyed roles with the U of A (where he is still an adjunct professor), Beefbooster Inc. and the Canadian Beef Breeds Council. Dr. Crowley's current work, across animals and plants, focuses on delivering analytics, breeding program development and evaluation, technology evaluation, and decision tool development. In his spare time, John continues to explore Canada with his family, enjoys playing soccer and golf, and is an active player and committee member with the Edmonton Wolfe Tones (Gaelic Athletic Association; GAA) Club.
Scott Howard, PhD
Director of Operations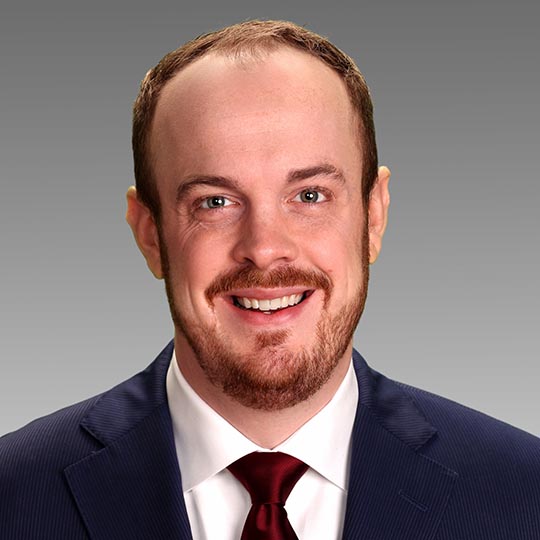 Meyers Natural Foods
Scott Howard was born and raised in southern Wisconsin on an Angus seedstock operation. He attended Colorado State completing a Masters and Ph.D. with focus on beef quality, growth and development, and carcass yield – specializing in value-added opportunities for calf-fed Holstein steers. Following graduation, Dr. Howard began a career with Cargill, working in Research and Development with focus on ground beef formulations and carcass utilization. This led to a role managing beef supply chain and scheduling for primary harvest facilities in North America. For the past year, Dr. Howard has worked for Meyer Natural Foods as the Director of Operations, focused on the production of steaks, grinds, and growth of branded programs. Dr. Howard maintains a small herd of Angus cattle and enjoys spending time with family and friends within the beef industry.
Director of Commercial and Industry Operations
ASA/IGS

Chip Kemp works to highlight credible and cost-effective profit prediction tools to serious producers and various industry partners alike. Data-driven seedstock producers and their customers benefit from the most powerful genetic evaluation on the planet, and the novel approaches stemming from that evaluation. Kemp regularly underscores the value of ASA's suite of commercial programs and the IGS Feeder Profit Calculator. Prior to joining ASA, Kemp was a faculty member of animal science at the University of Missouri where he received the College of Agriculture's Distinguished Faculty and Outstanding Advisor awards and the University's Outstanding Educator award. He is a previous recipient of the Missouri Department of Agriculture's Livestock Leadership Award. He resides in the heart of fescue country in central Missouri.
Jackie Atkins, PhD
Director of Science and Education Operations, ASA;
Director of Operations, IGS
Dr. Jackie Atkins is a native of Mandan, North Dakota, and grew up working at her family's veterinary clinic and commercial cow-calf operation. In 2002, she graduated with a BS in biotechnology from Montana State University. Atkins attended the University of Missouri, earning an MS and a PhD in animal science with an emphasis on reproductive physiology in beef cattle under Dr. Michael F. Smith. After graduate school, Jackie worked as an embryologist for Dr. Chuck Gue at Progenesis Embryo Transfer, based in Belgrade, Montana.
In 2013, Jackie joined the team at the American Simmental Association as the director of science and education and now serves as the director of science and IGS operations. In her time with the ASA and IGS, Jackie has worked closely with research, data collection, and member education. Jackie has coordinated the Carcass Merit Program; helped in advancing DNA technology; promoted member education through articles, speaking engagements, and webinars; developed genomic research programs; coordinated other research projects; and provided leadership for the IGS genetic evaluation team and collaborators.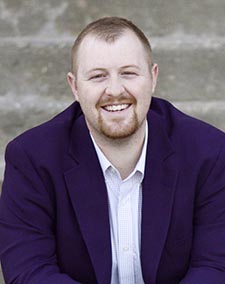 Director, ASA Geneticist
ASA/IGS
Lane Giess is a native of central Minnesota, where his family owns and operates a purebred and hybrid seedstock operation. Giess attended Kansas State University, earning a BS and MS in animal science. While working on his MS, Giess was involved in the Red Angus Association of America and American Simmental Association (ASA) joint-funded prototype evaluation and scoring system development for feet and leg traits in beef cattle. This project led to the development of Beef Improvement Federation guidelines for the proper collection of feet and leg scores and has informed beef breed associations on the proper techniques and merit for developing producer guidelines for the collection of feet and leg scores.
Giess currently resides in Fort Collins, Colorado, where he is pursuing a PhD in animal breeding and genetics at Colorado State University. Giess is a Director and serves as the Geneticist for the American Simmental Association, and focuses on developing member education and research programs for the collection of rare and meaningful data for ASA membership.
Sponsors
Thank you to our sponsors
Bronze sponsorship:
One Penny Ranch  "Beef Genetics that make $ense"
Mark Barnell Land and Cattle Company Nebraska